Make Life Easier Giveaway
With an overwhelming amount of responses, we learned a few things. One, keeping up a home is really hard work. It takes an incredible amount of energy and can be both physically and mentally draining. Two, scrubbing is the worst and is by far and away the most taxing chore we saw mentioned. Three, trying to keep floors vacuumed and clean requires so much more energy and stability than one might think – the standing, the walking, the balancing, the coordination, etc. It's a lot! Lastly, it takes a lot of dexterity and strength to do things like open jars when weakness, spasticity, and pain are a part of your life.
Keeping that in mind, we wanted to put together a giveaway package to help make life a bit easier for our community members. One lucky giveaway winner will receive the following in our Make Life Easier Package:
1 Bagotte BG600 Robot Vacuum
1 32-inch grabber tool
1 electric spinning cordless scrubber with 4 replaceable brush heads and an adjustable extension
handle
1 jar opener gripper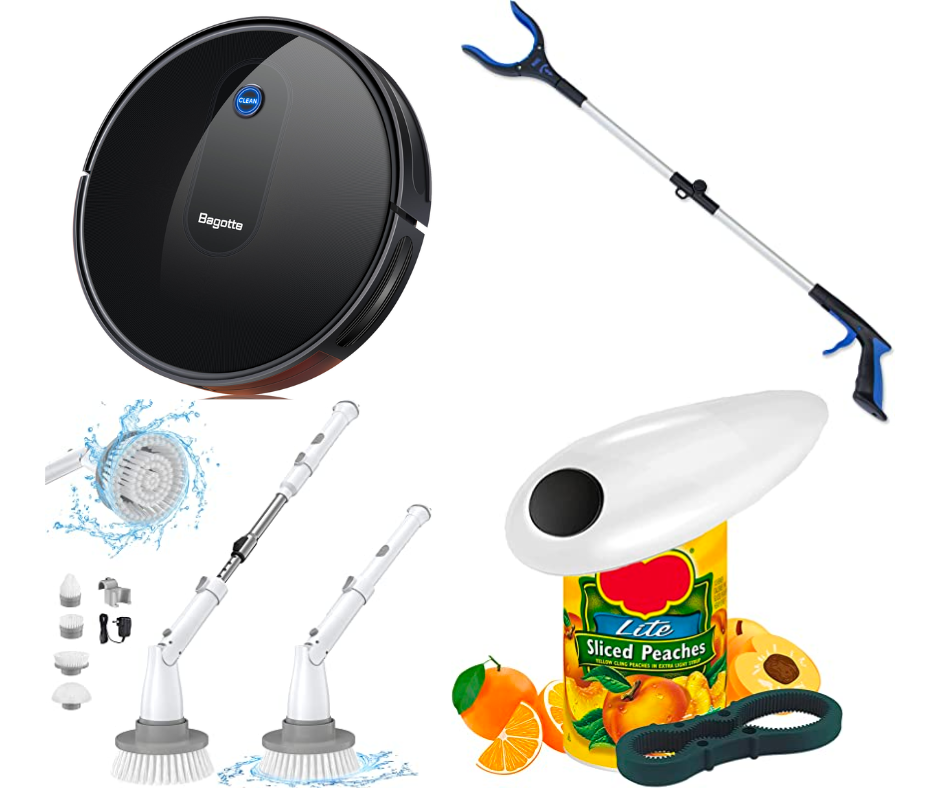 Enter to win
This giveaway is now closed. We want to thank everyone who participated!
The giveaway ends on Friday, March 17, 2023, at 11:59 PM EST. The winner will be notified via email. The winner has 48 hours to claim their prize before an alternate winner will be selected. For more information, please read our Terms and Conditions. Good luck!
This article represents the opinions, thoughts, and experiences of the author; none of this content has been paid for by any advertiser. The MultipleSclerosis.net team does not recommend or endorse any products or treatments discussed herein. Learn more about how we maintain editorial integrity
here
.

Community Poll
Have any of the following helped to reduce your pain? Select all that apply.