Make Your Team Work!
Just because summer has come to end doesn't mean you can't still Swim for MS. With a new school year and swim season underway, MSAA's Swim for MS fundraiser is the perfect way for swim teams to work together raising money to improve the lives of individuals living with MS.
Swim for MS encourages volunteers to create their own swim event, such as swimming laps or a set distance over a chosen period of time. Your Swim for MS event can be done individually or as part of a team. Teams can work together to swim a set number of laps and create some fun and friendly competition to see who can raise the most funds to support MSAA's free programs and services.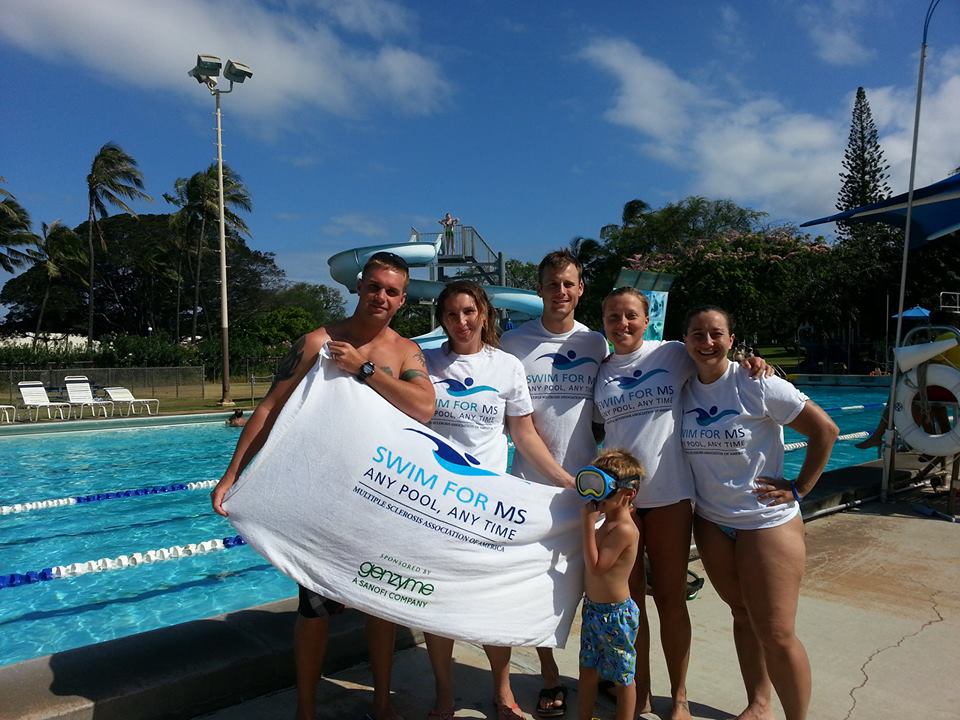 Do you or someone you know swim as part of a college or high school team?Auburn University is a great example of how a college swim team can use Swim for MS to build camaraderie while raising awareness about MS – the most common neurological condition diagnosed in young adults. In 2013, the Auburn Swim and Dive Teams held their Orange and Blue Intrasquad meet to benefit MSAA. The meet featured several unique events with the Orange team taking the win. But the end result was an even bigger victory for Swim for MS as the team raised more than $25,000! [Image: Team DragonFLY for Swim for MS]
Courtney Evers created Team DragonFLY by recruiting friends, coworkers, and family members to join her for her annual Swim for MS event. This year, Courtney not only invited those near to her but also invited anyone swimming anywhere to "donate" their laps to help the team reach their 20-mile goal. With everyone's participation and support, the team raised more than $4,000 – four times their initial goal!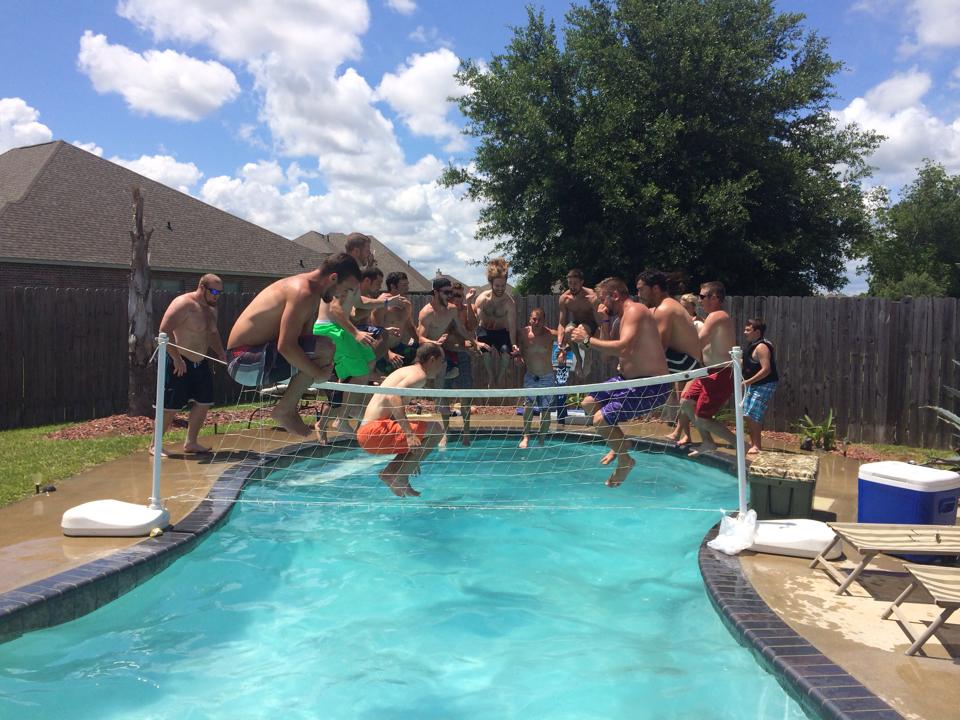 Not interested in swimming laps? Volunteers can also raise funds through a variety of unique one-day events such as water volleyball tournaments, cannonball challenges, and pool parties. Joshua Piro and his team, the Cajun Cannonballs, created a fun cannonball jumping contest. The team pledged one cannonball for each dollar raised. This year they raised more than $2,500 – that's a lot of cannonballs! [Image: Cajun Cannonballs for Swim for MS]
Please visit the SwimForMS.org website where you can read the profiles of some of our swimmers and swim teams. They are sure to inspire and give you some ideas for your own Swim for MS challenge!
This article represents the opinions, thoughts, and experiences of the author; none of this content has been paid for by any advertiser. The MultipleSclerosis.net team does not recommend or endorse any products or treatments discussed herein. Learn more about how we maintain editorial integrity
here
.

Community Poll
I have the hardest time with my MS during the following season: