Exciting yet Stressful Times Lead to 'MS Pieces'
Recently, during a time when I could have benefitted from a little peace, I ironically happened upon the inspirational figure, Iyanla Vanzant's quote, "Stay in peace, not pieces." In short, I had a high school senior on my hands that wanted to partake in all of the 'senior fun' but not so much in handling the 'senior business'. Mom had to step in by handling some of it and being the force behind her, helping herself to stay on track. It was a bit much at times and peace seemed nowhere to be found. As a result, I was fighting to not fall into pieces - 'MS pieces'.
Managing MS and stress
There are responsibilities and preparations that accompany the months leading to the big event - the graduation ceremony. For example, finalizing school work, ordering the cap and gown, shopping for the right attire for the ceremony and graduation party, planning and organizing said party, getting announcements ordered and mailed in a timely manner and, thereafter, keeping an account of gifts and supporters to render thank you cards accordingly, and so on.
All of this with a very elated, 'all over the place' teen who was a bit anxious, paired with a conscious, focused, detailed-oriented mom diligently working to keep her daughter organized and focused. And, I was doing all of this managing from my blue recliner lift chair where I sit sedentary with MS.
Trying to partake in the excitment
To be clear, my intent is not to cast a shadow on the occasion, the excitement in our household, or my upcoming high-school graduate. My daughter is and has been a significant part of my caregiving team and I wanted to be able to be as much of a blessing to her as she is and has been to me. This is just yet another experience of an exciting yet taxing time during which the MonSter wouldn't just allow exhilaration because stress threatened and perpetrated me to fall into 'MS pieces'.
Overwhelmed and accepting help
Stress is our body's physical or mental response when we're experiencing overwhelming situations. Although preparing for a wondrous occasion, MS does not discriminate. This chronic disease is unpredictable and doesn't always require a trigger to flare its symptoms. But certainly, when you're not at peace and are stressed, even in happy excitement, it will more than likely send your symptoms into a frenzy, which undoubtedly leads you to 'fall to pieces'. That's what happened to me.
So, I had to step back a bit. My mother stepped in, my daughter got her focus, and my pieces slowly began to come together.
Listening to your body is worth it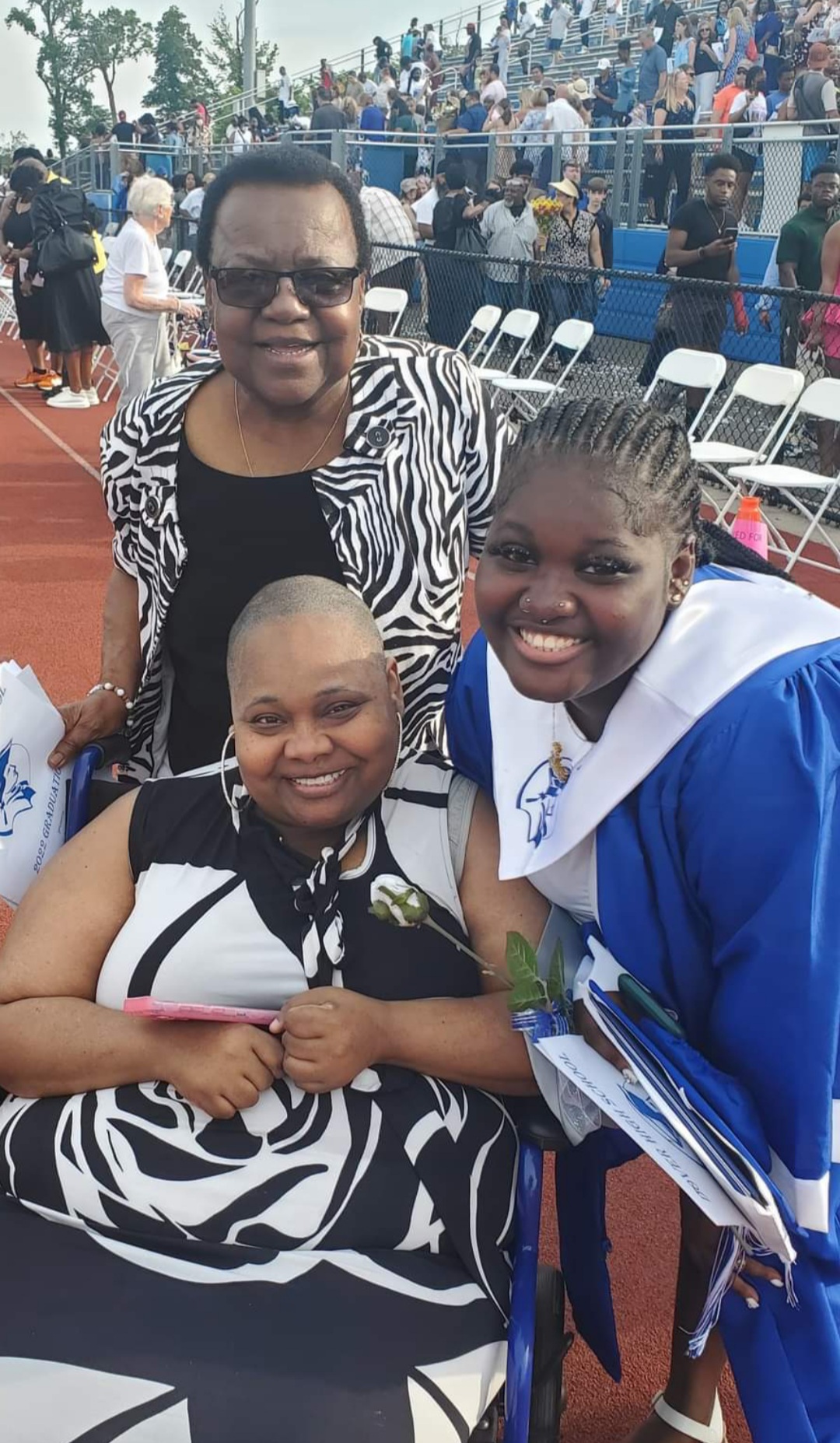 The heightened fatigue, spasticity, numbness, and tingling began to slowly subside. Everything came together. I was able to attend the ceremony physically, rather than virtually, and was able to enjoy her congratulatory celebration. I was no longer in 'MS pieces' and able to reside in that peace that Ms. Vanzant encouraged - with a lot of rest AND my little high school graduate of whom I am so very proud and who's taking great care of me!
This article represents the opinions, thoughts, and experiences of the author; none of this content has been paid for by any advertiser. The MultipleSclerosis.net team does not recommend or endorse any products or treatments discussed herein. Learn more about how we maintain editorial integrity
here
.

Community Poll
What does advocacy mean to you as someone living with multiple sclerosis? Please select all that apply: