Spotlight on MSAA and MultipleSclerosis.net
Last updated: December 2023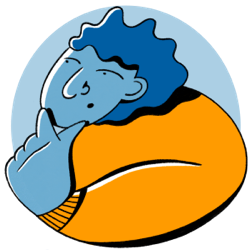 Who is MSAA?
The Multiple Sclerosis Association of America (MSAA) is a leading resource for the entire MS community. We provide vital programs, resources, and support for tens of thousands of people with multiple sclerosis annually. MSAA has been dedicated to the mission of Improving Lives Today since 1970.
It is through ongoing support and direct services that MSAA assists people with MS, their families, and their care partners. Our initiatives are designed to advance access to educational and wellness resources as well as address quality-of-life issues.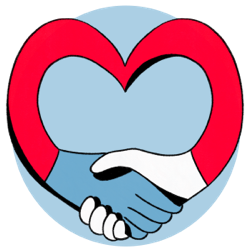 Our partnership with MultipleSclerosis.net
MSAA and MultipleSclerosis.net collaborate on providing informative resources and supportive platforms that will benefit the MS community. We believe in empowering those affected by MS by providing access to resources to support and assist in the overall management of MS.
The MSAA and MultipleSclerosis.net teams collaborate with medical and healthcare professionals to ensure that accurate, up-to-date, and helpful information is available to people with MS and their families. MSAA is pleased to have collaborated with MultipleSclerosis.net for over 10 years and looks forward to sharing content that is beneficial to the MS community.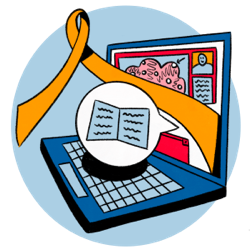 MSAA resources
MSAA provides services and programs for the MS community at no cost, including:
Toll-free Helpline and online chat with MSAA's trained specialists available by phone, email, or live online
MRI Access Program for qualified individuals who need financial assistance to pay for an MRI
Award-winning educational publications, including MSAA's magazine, The Motivator, as well as our MS Conversations blog, podcasts, and on-demand video programming and webinars providing informative tips, MS updates, and symptom-management strategies
Equipment Distribution Program and Cooling Distribution Program offering products that can help make daily living with MS easier and improve safety
Shared-management tools, including the My MS Manager™ mobile app and MSAA's Ultimate MS Treatment Guide, created to help people be proactive and take steps toward better health and improved quality of life
And more!
MSAA events
Stay tuned for many exciting upcoming MSAA events, including:
MSAA's 2024 – 2025 Art Showcase in which individuals with MS are invited to submit their artwork to be highlighted and displayed on MSAA's webpage. Our submission period will run from October 12, 2023, to January 5, 2024. For more information on the submission process and eligibilities, please visit: mymsaa.org/artshowcase.
December 12th - Improving Lives Through Art® Fall Series Virtual Tour hosted by art educator Joe Caliva. This virtual tour will begin in Poland, as we concentrate on the capital city of Warsaw and feature two artists: visual artist Zdzisław Beksiński and our very first musical artist to be featured in the ILTA series, composer and pianist Frédéric Chopin.
April 17, 2024 – Women of Action Luncheon and Fashion Show occurring at the Hyatt Regency at the Villa Christina in Atlanta, GA. This event is the perfect opportunity to interact and network in an inspiring social environment while improving the lives of those impacted by multiple sclerosis in our community.
MSAA remains steadfast in our dedication to our mission of Improving Lives Today for the multiple sclerosis community and will continue to provide educational resources and ongoing support to people with MS and their families.
This article represents the opinions, thoughts, and experiences of the author; none of this content has been paid for by any advertiser. The MultipleSclerosis.net team does not recommend or endorse any products or treatments discussed herein. Learn more about how we maintain editorial integrity
here
.

Community Poll
What does advocacy mean to you as someone living with multiple sclerosis? Please select all that apply: