How Does MSAA Help the MS Community?
Last updated: May 2022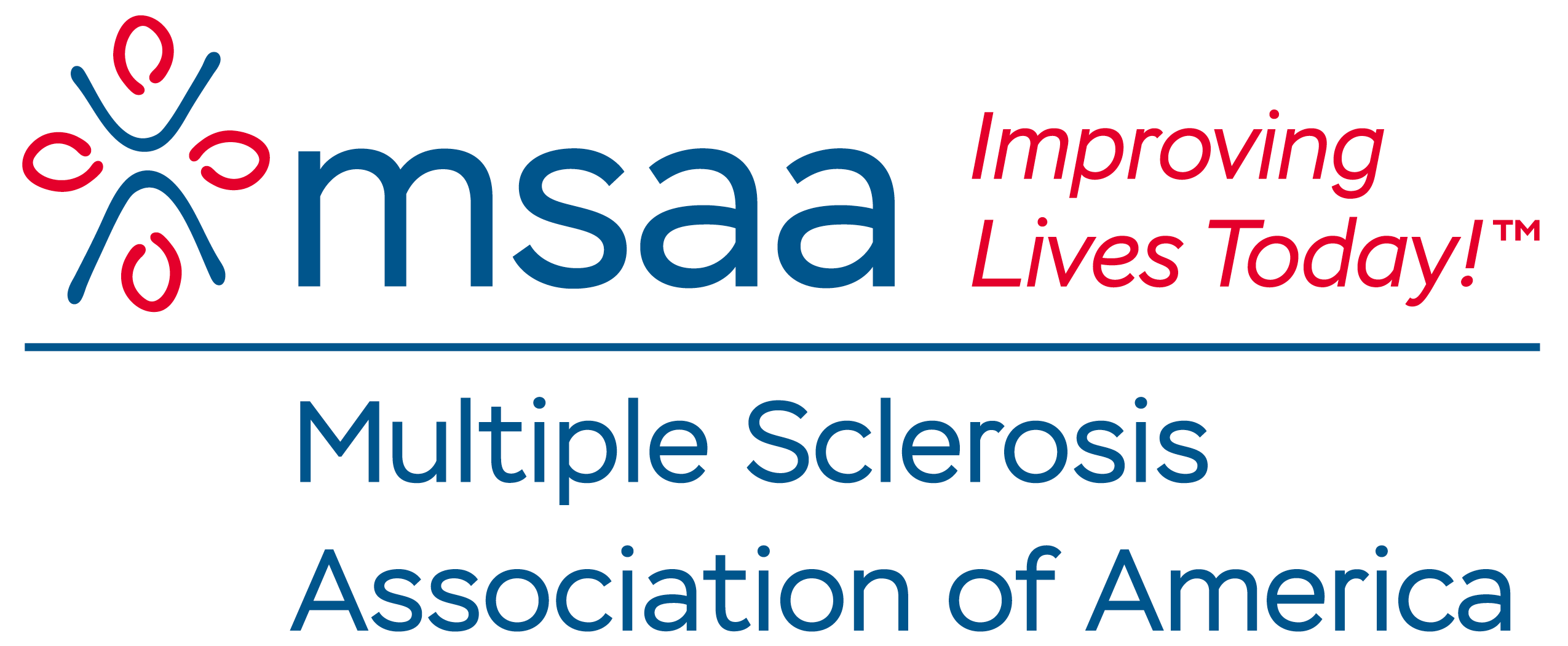 Occasionally, we all need a helping hand. That's where the Multiple Sclerosis Association of America (MSAA) comes in! MSAA improves lives today for the MS community through our free programs and services. Learn more about what we offer and how to connect with us!
MSAA's programs for the MS community
Connect with one of MSAA's experienced Client Services Specialists to receive valuable information, guidance, and support. You can reach the Helpline multiple ways:
Call (800) 532-7667, extension 154. Our Helpline hours are Monday through Friday, 8:30 am to 8:00 pm EST. To reach a Spanish-speaking Client Services Specialist, please call (800) 532-7667, extension 131. Para comunicarse con un Especialista de Servicios al Cliente que habla español, llame al (800) 532-7667, extensión 131 o envíe un correo electrónico a MSquestions@mymsaa.org. El horario de la línea de ayuda es de lunes a viernes, de 8:30 AM a 8:00 PM, hora del este.
Email us at MSquestions@mymsaa.org.
Or chat live via your computer or mobile device through the MS Chat feature on our website.
Our Equipment Distribution Program provides safety and mobility equipment to qualifying individuals. Items include a variety of products such as shower chairs, grab bars, walkers, and wheelchairs. MSAA also offers wellness products including yoga mats and resistance bands. Items are shipped directly to the client. To learn more, please visit: https://mymsaa.org/msaa-help/assistive-equipment/.
Many people with MS experience heat-sensitivity. Our Cooling Distribution Program offers cooling vests and accessories. A cooling vest is a lightweight garment that contains insulated pockets which hold small ice packs that help to cool the body. MSAA provides these products at no charge to individuals with MS who qualify for assistance, and items are shipped directly to the client. To learn how you can get cooling gear before the hot summer months, please visit: https://mymsaa.org/msaa-help/cooling-products/.
The MSAA MRI Access Program assists with the payment of cranial (brain) and c-spine magnetic resonance imaging (MRI) scans for qualified individuals who have no medical insurance or cannot afford their insurance costs and require an MRI to help determine a diagnosis of multiple sclerosis or evaluate current MS disease progression. For more information on this important program, please visit: https://mymsaa.org/msaa-help/mri/.
To learn more about MSAA's mission and other programs and services we provide, please visit our website at https://mymsaa.org.
This article represents the opinions, thoughts, and experiences of the author; none of this content has been paid for by any advertiser. The MultipleSclerosis.net team does not recommend or endorse any products or treatments discussed herein. Learn more about how we maintain editorial integrity
here
.

Community Poll
Does anyone else in your family have MS?