Tips for Managing Caregiver Burnout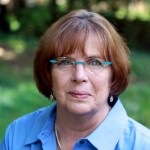 By Laura Kolaczkowski

·

May 14, 2017
You think we get tired of living with a chronic disease? Then just imagine for a moment what the people closest to us must feel – they have to get so tired of it as well.  Whether you call them caregivers, or my preferred name of care-partner, the people closest to us carry the burden of our disease in their own way.
Coping with Caregiver Burnout When Caring for A Person with Neurodegenerative Disease: A Guide for Caregivers,1 published in the April 2017 issue of the Archives for Physical Medicine and Rehabilitation, helps us better define burnout and what can be done to prevent or recover from it.
The authors for this information/education page of the American Congress of Rehabilitation Medicine  (ACRM) include Deborah Backus, PT, PhD, of the Shepherd MS Institute , Atlanta Georgia. Dr. Backus also volunteers on the research committee for iConquerMS and is President-Elect of ACRM.
When I think of caregiver burnout I picture the physical exhaustion that comes from being on-call 24/7 to help someone and Dr. Backus and her co-authors list a number of ways people can experience burnout including physical, emotional and mental exhaustion.  The dangers of burnout aren't just the physical problems but how attitudes toward the situation can change and 'negatively affect the way you care for your loved one. You may change from a positive and caring person to a negative and unconcerned one," which can further impact the health and wellness of everyone involved.
Have a plan and know the signs of burnout
A key point to this look at burnout is caregivers should be proactive, have ways in place to reduce stress, and recognize the triggers that can create additional physical and emotional burdens on the caregiver. The list of signs that a caregiver is experiencing stress could include additional physical, psychological or financial burdens and social withdrawal that creates a feeling of isolation.
If you are a caregiver, you are probably saying you already know all of this in one way or another, but do you have ways to get relief? The authors give a hit list of ways caregivers can help themselves, including:
Educate yourself about the disease, treatments and support available
Communication with the health care professionals, as well as with your loved one is critical, especially in making decisions
Maintain your own wellbeing by creating healthy lifestyle habits, regularly engage in some form of physical activity and don't feel guilty for taking time for yourself.
Identify your own local support, whether it is in a group or your extended family and friends.
Keep a sense of humor, it helps to lighten the stress of the moment and long term
These are fairly obvious ways caregivers can help themselves and their love one, but there was one item on their list that caught my attention more than these others – maintaining psychological well-being. In addition to finding ways to take a break from caregiver duties, and counseling to talk about the stress of caregiving, the article highlights a point not often talked about …  acceptance.
"Acceptance: be aware of your sources of stress. It may be challenging, but it is important to accept your loved one's disease process. Acceptance can help you live in the present moment and make decisions for yourself and your loved one."
As part of acceptance, their literature review supports developing a routine for consistency of each day, and learning relaxation techniques such as yoga, meditation or music. They also write about the benefits of finding either group or individual therapy to learn ways to modify negative thinking and create positive thoughts. We might also need help figuring out what help is available, and the article lists a number of community resources for caregiver services.
Whether you are on the giving or receiving end, talking about burnout before it occurs is key to maintaining a healthy caregiver relationship. I hope this provides ideas that might help you to take better care of each other.
Wishing you well,
Laura
View References
Krishnan, S., York, M. K., Backus, D., & Heyn, P. C. Coping With Caregiver Burnout When Caring for a Person With Neurodegenerative Disease: A Guide for Caregivers. Archives of Physical Medicine and Rehabilitation. 2017.