The Emotional Roller Coaster of an MS Diagnosis, Pt 2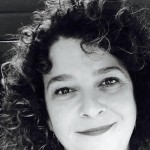 By TK Sellman

·

May 16, 2018
In Part 1, I shared how the news of some recent friends' diagnoses (or suspected diagnoses) of MS have, in some ways, triggered memories of my own emotional roller coaster when I was diagnosed 5 years ago.
The more I thought about those intense experiences (which my friends continue to encounter and which I revisit in quiet moments), I realize there might be more emotional reactions to a chronic illness diagnosis like MS than what were first outlined by Kessler Kübler-Ross.
I'm thinking there might be as many as nine others. Nine!
Take a look and let me know what you think, and if you can add to this list, please do so in the comments. I'm a big fan of shining a bright light on uncomfortable topics as a way to claim some ownership over them, both as individuals and as a community. The more sharing we do, the better!
When diagnosed with chronic illness: 9 other emotions tied to loss
Beyond the Stages of Grief already discussed, here are a few other emotional journeys I've noticed for myself or among others I know following an MS diagnosis. They may be distinct from the classic stages Kessler cited, or could be sub-stages separated by a mere degree or two from the main ones.
Relief
Uncertainty
Jealousy
Impatience
Disappointment
Exhaustion
Loss of identity
Fatalism
Withdrawal
Getting perspective
I am grateful to my friends who, through their own journeys, have shared their feelings in a way that helps me better clarify and value my own journey. Perspective can be a wonderful gift.
I hope that, by sharing these intense ups and downs that represent the emotional roller coaster of MS, I can help you to realize you're not alone, you're not crazy, and it's completely normal to have these issues well up again, from time to time.
The old saying still rings true, "When you have lemons, make lemonade." For people with MS, that could lead to a profitable lemonade stand!
Grieving the loss of one's health (no matter mild or severe) is a process that requires time to overcome. Whatever else you do, don't give up. Take each day one at a time and find new ways to be who you are, no matter how rough the path.
So, you tell me? Have I missed any stages? Please share below, if you're comfortable doing so. Thanks!

This article represents the opinions, thoughts, and experiences of the author; none of this content has been paid for by any advertiser. The MultipleSclerosis.net team does not recommend or endorse any products or treatments discussed herein. Learn more about how we maintain editorial integrity here.